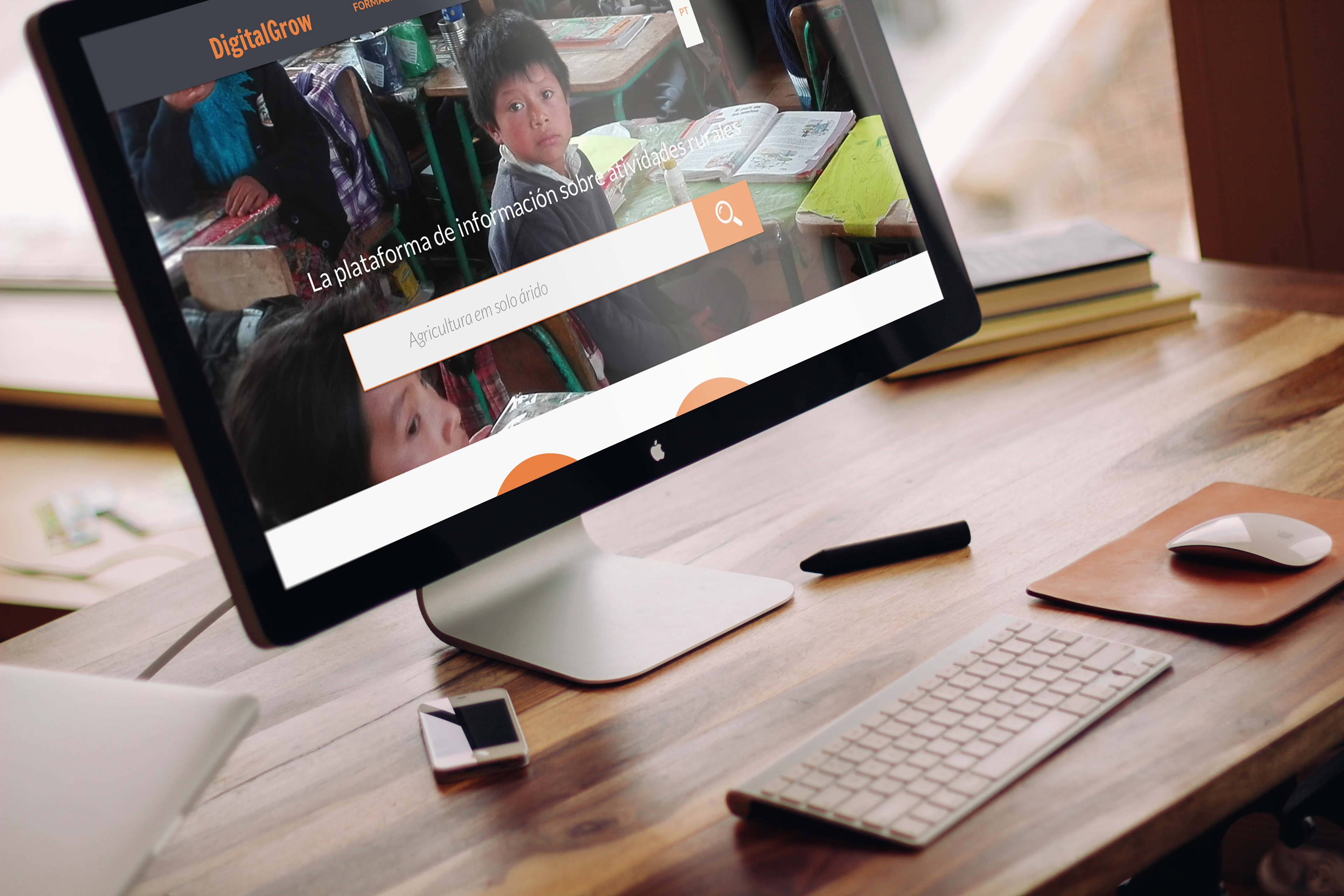 Educational Portal
DigitalGrow is one the biggest portal about agriculture. It's available in 3 languages: Portuguese, Spanish and French.
Majority of the users come from Portuguese and Spanish speaking countries. It offers educational material to farmers, like courses and books.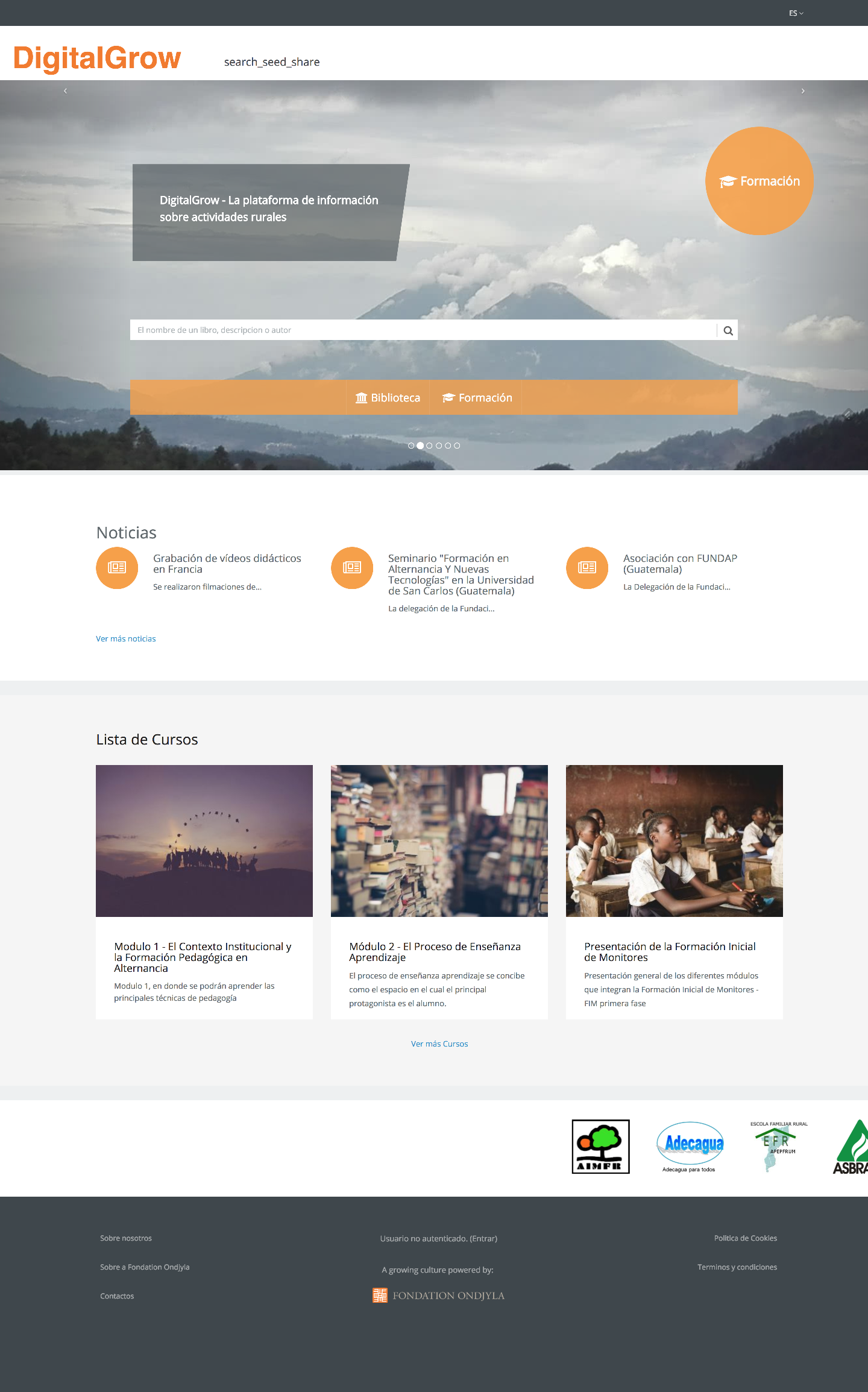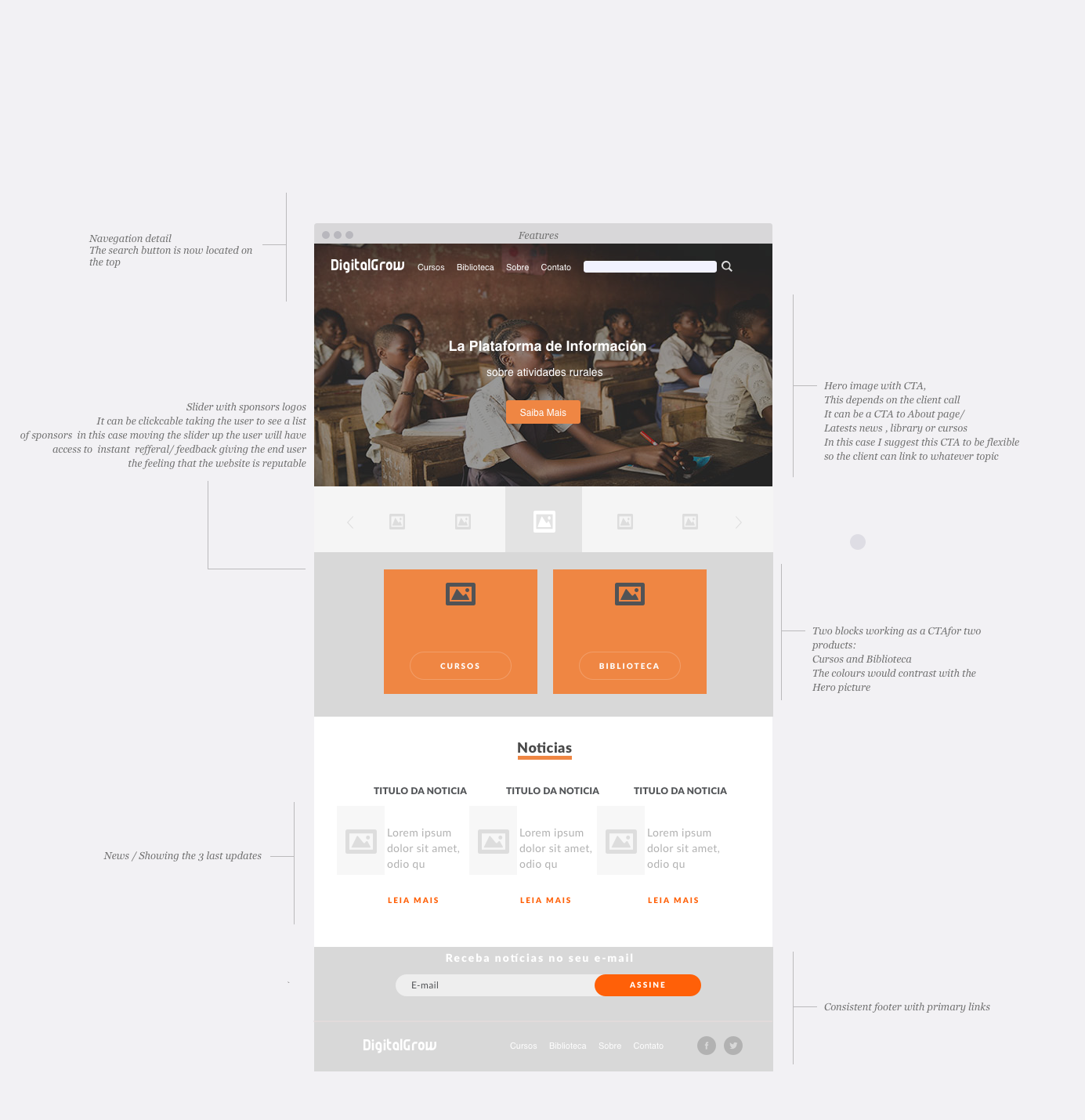 DigitalGrow is one of the world's largest educational portal about agriculture, I was asked to redesign a responsive website giving emphasis on the CTA's for the library and courses. My first wireframe took into account the 4 main sessions:
Courses
Library 
News
Localization ( it shouldn't include country flags)
DigitalGrow had a brief persona and not much data to back the research phase.
I did an heuristic test of the first mockup comparing to the new design to justify the changes and a competitor analysis where I researched websites from Fundación Carolina, Fundação Estudar and Udacity.
One of the methods were to go back on the Internet archive and compare the changes made in those website regarding navigation.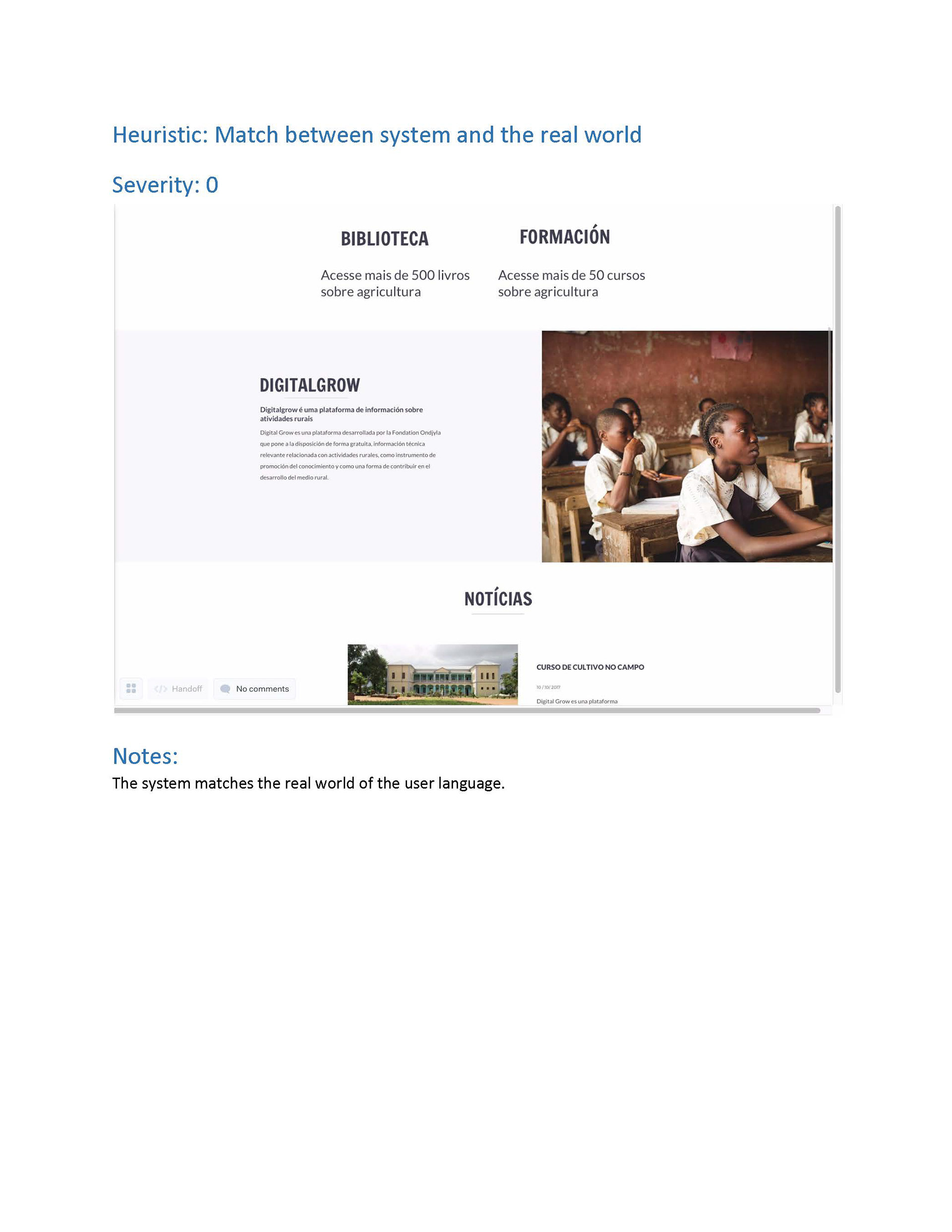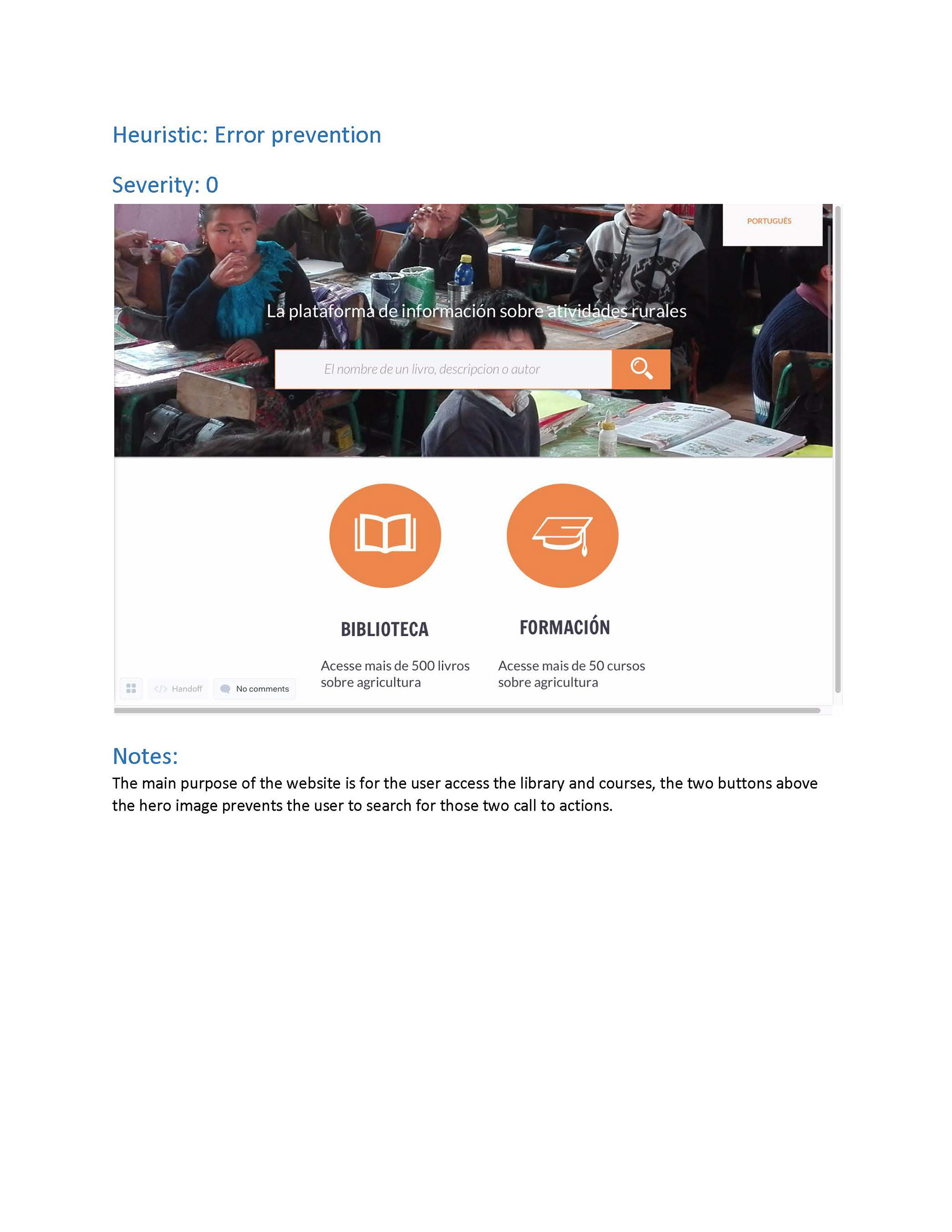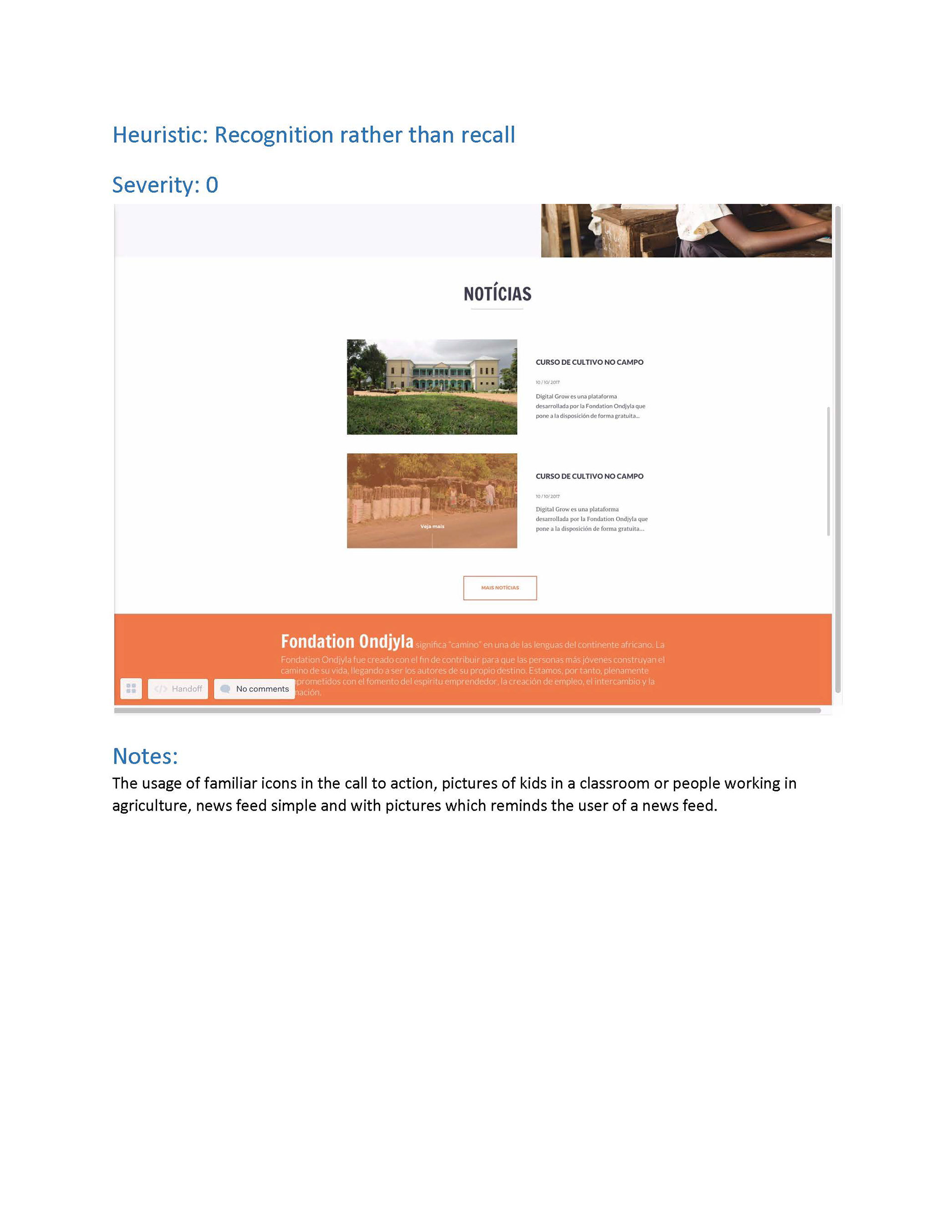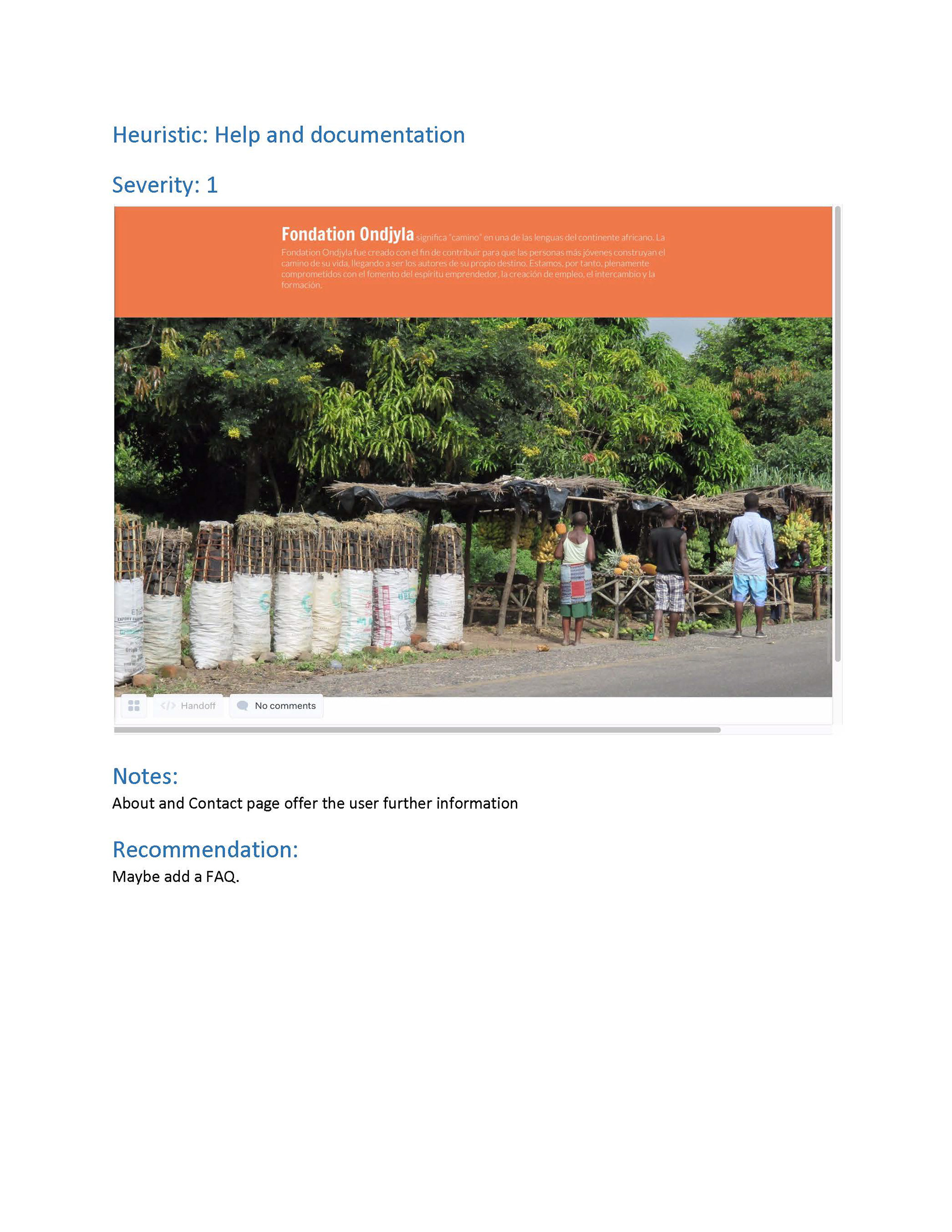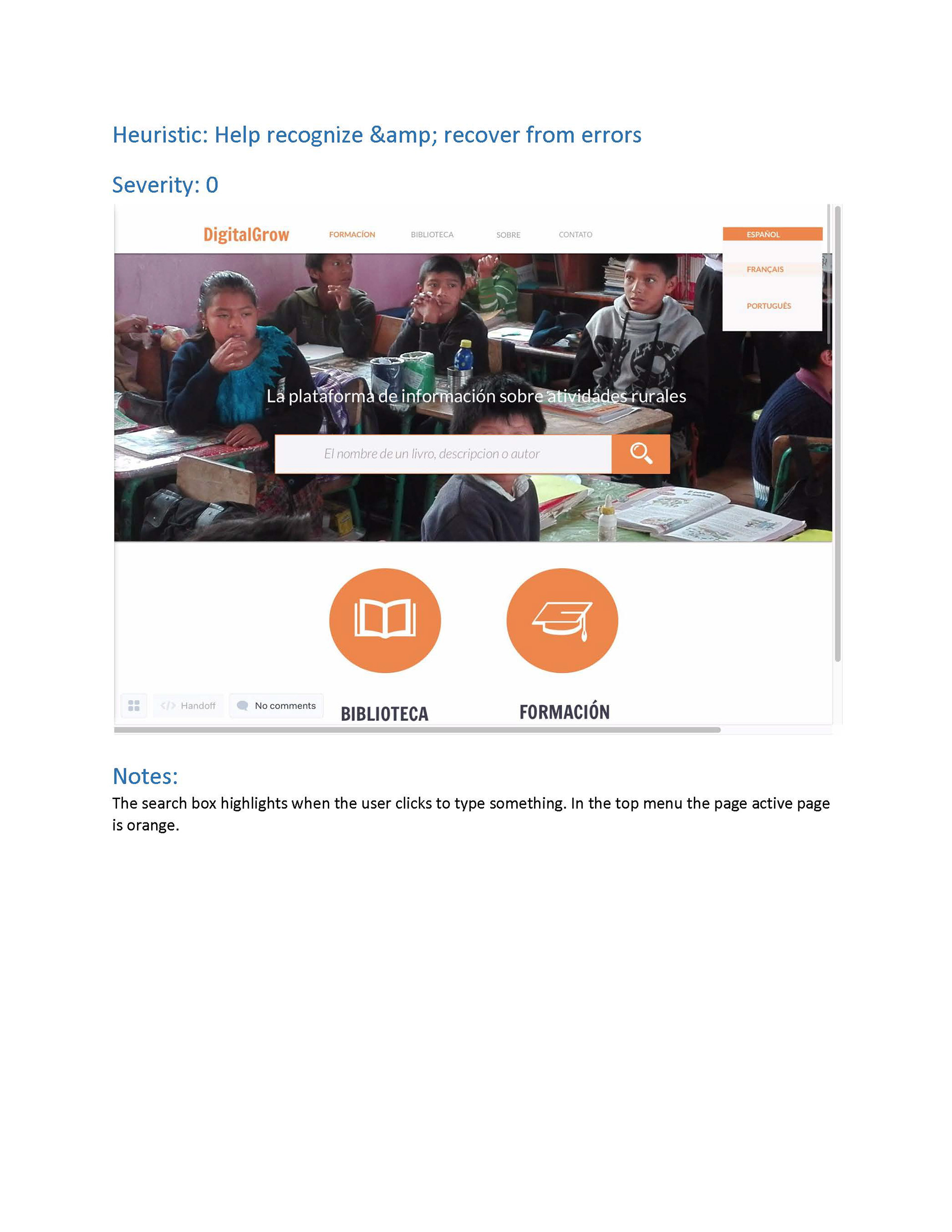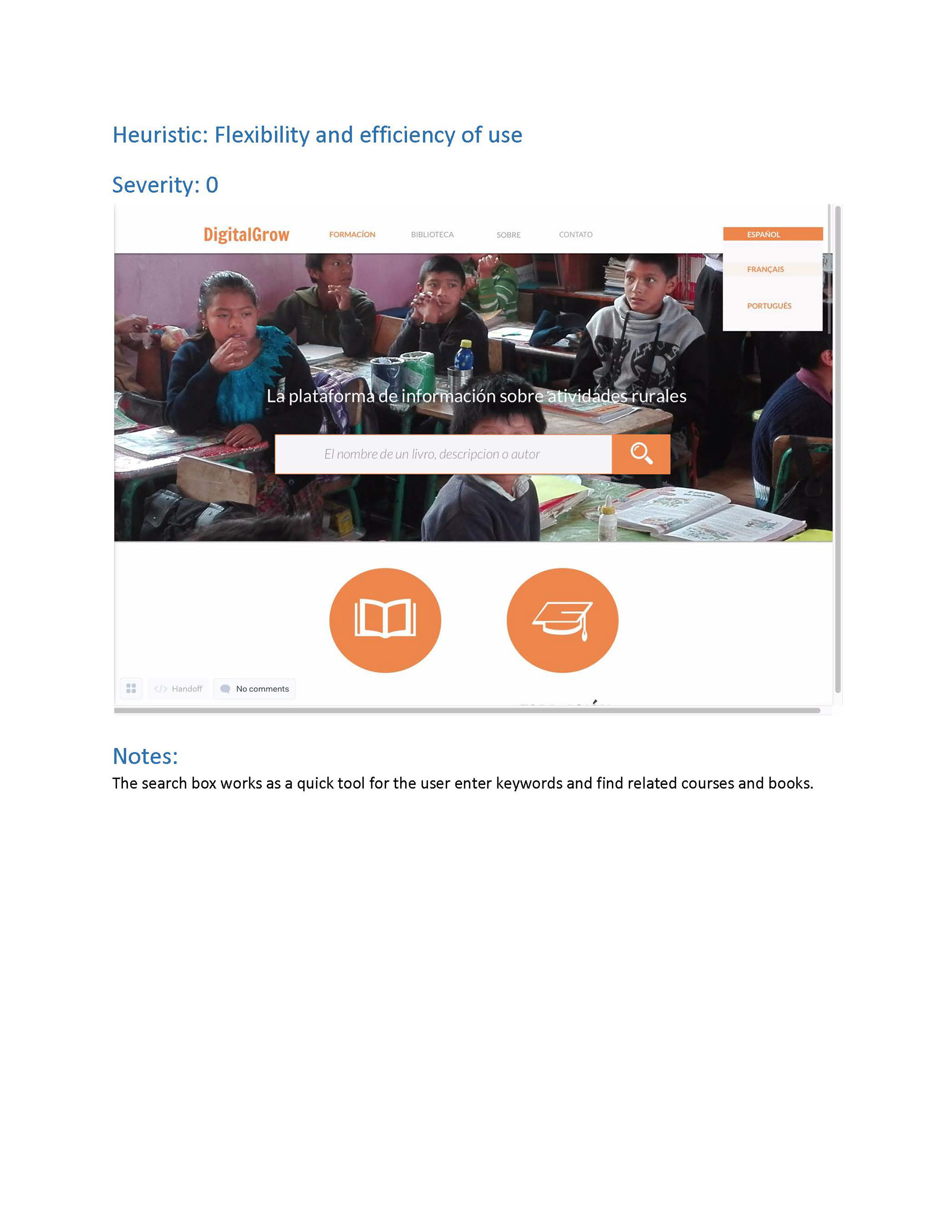 High Fidelity mockups
The main page gave emphasis to a search box where the user could easily search for a book or courses, besides two CTA's were also added giving emphasis to the book and course section, the goal was reduce the number of clicks when looking for a course or book.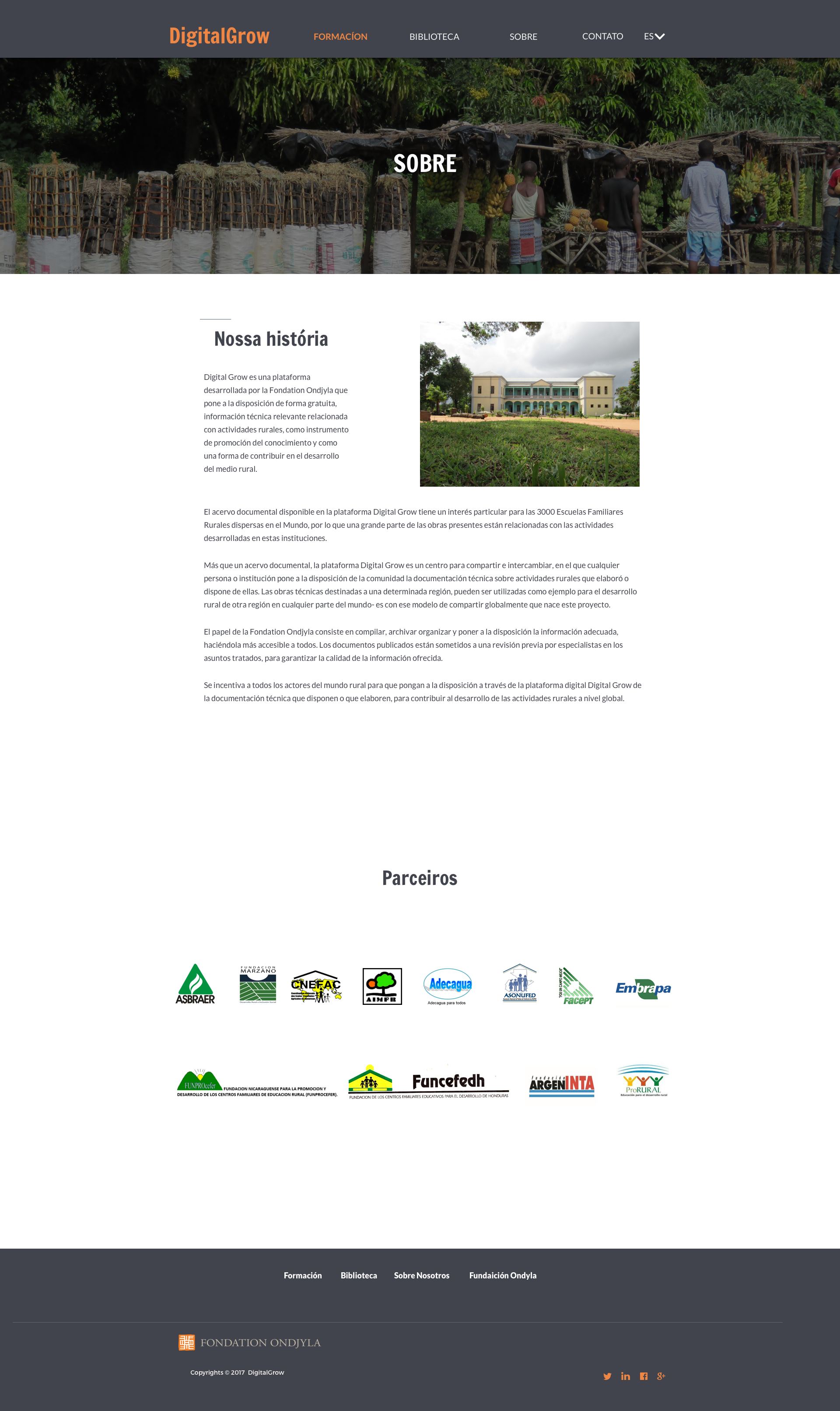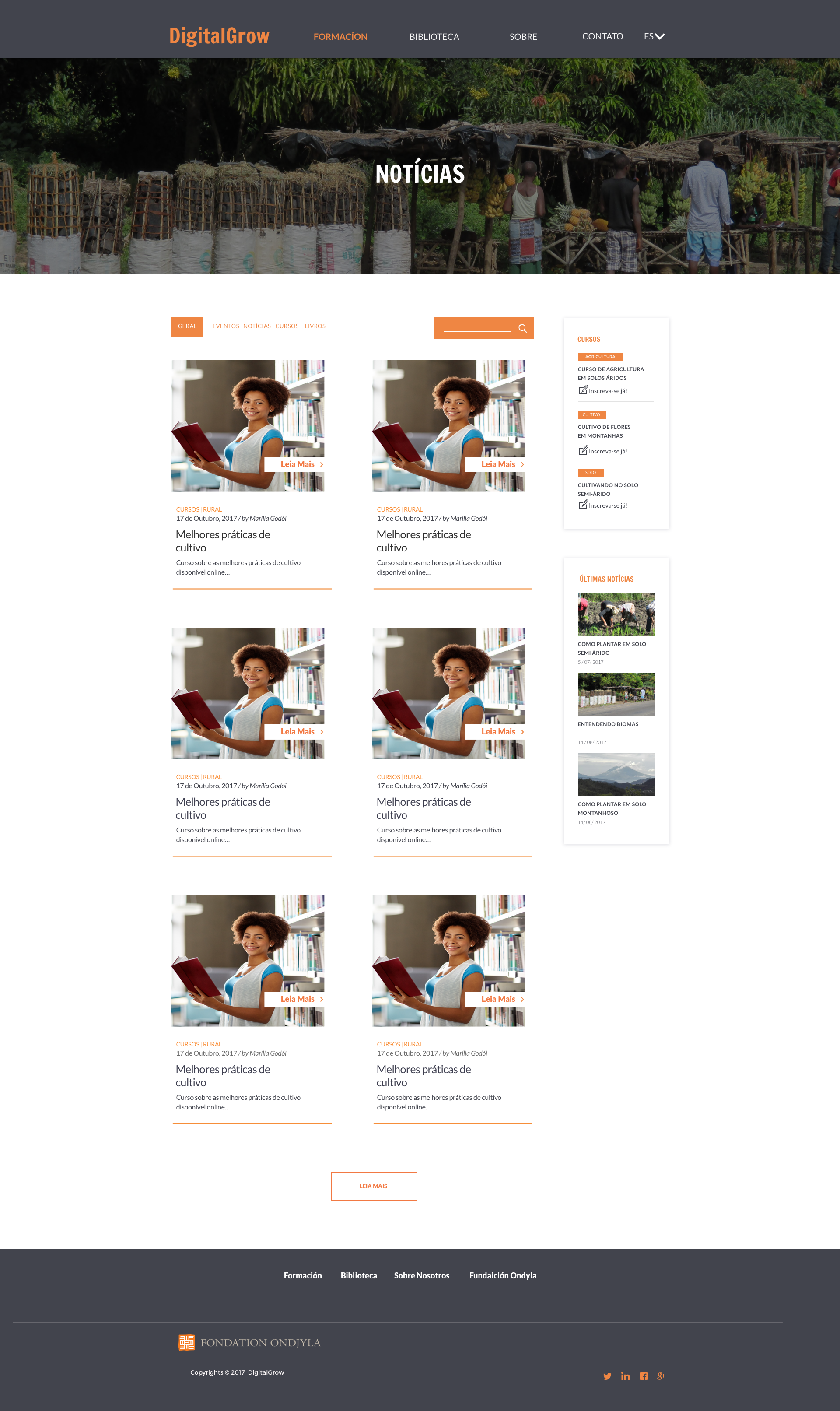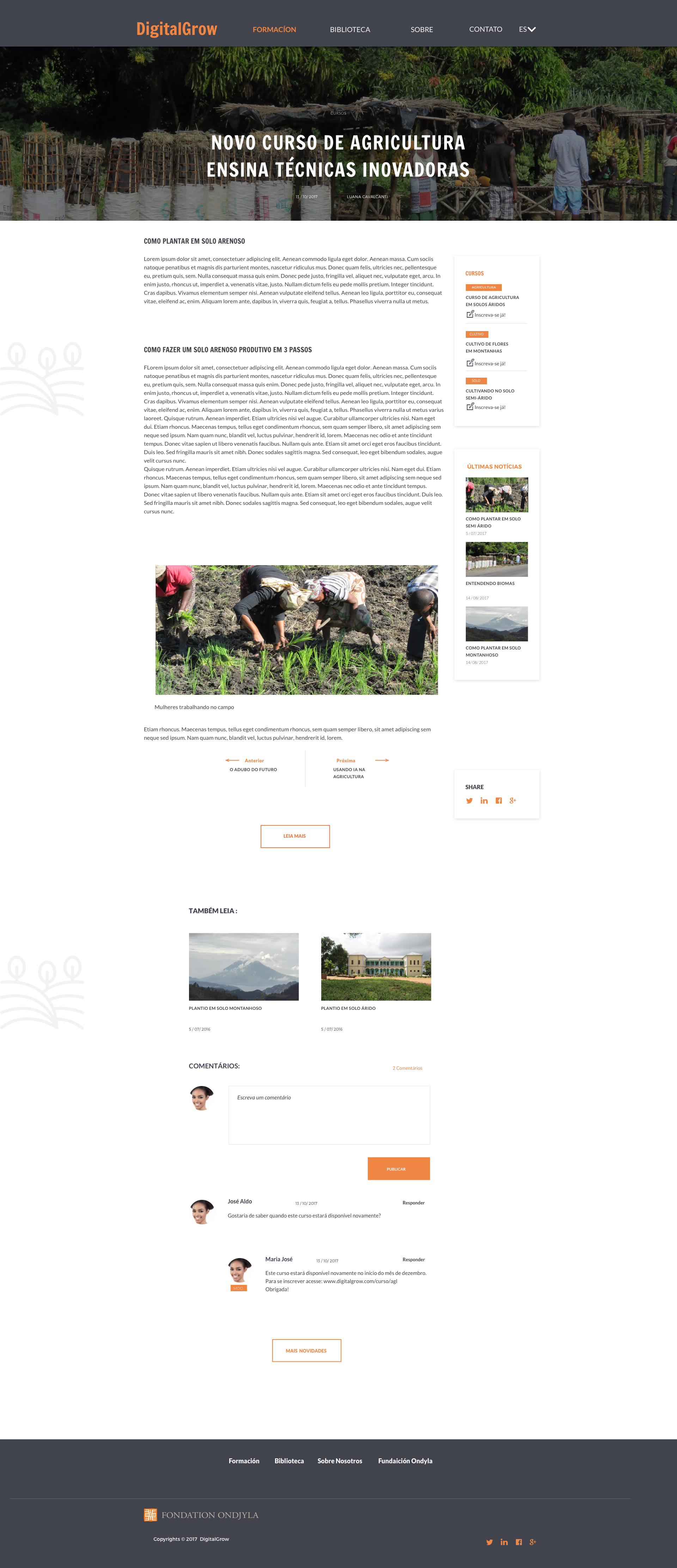 Search for a book section
Once the user search for a book a category would show up and he/she could easily pick the category of interest.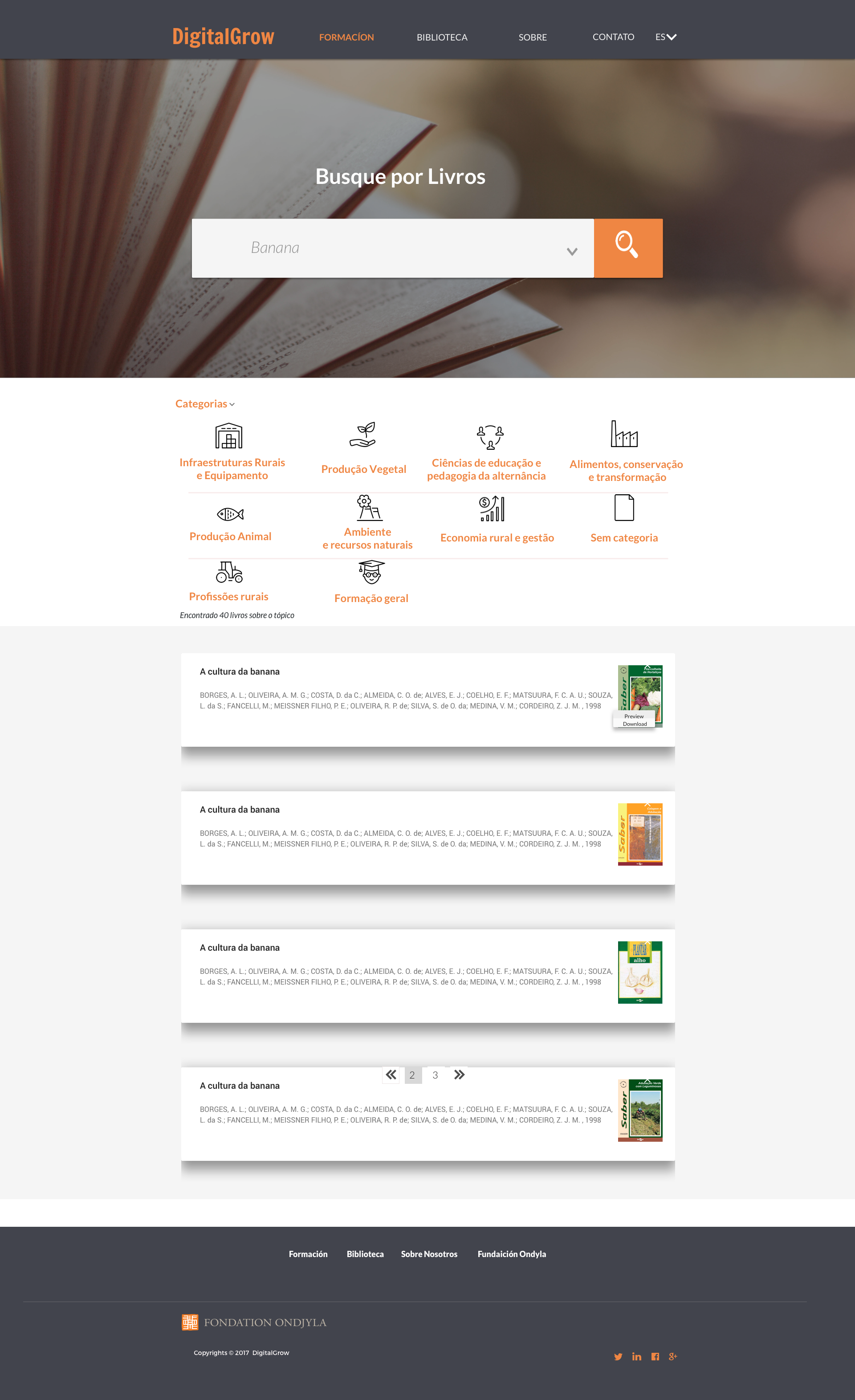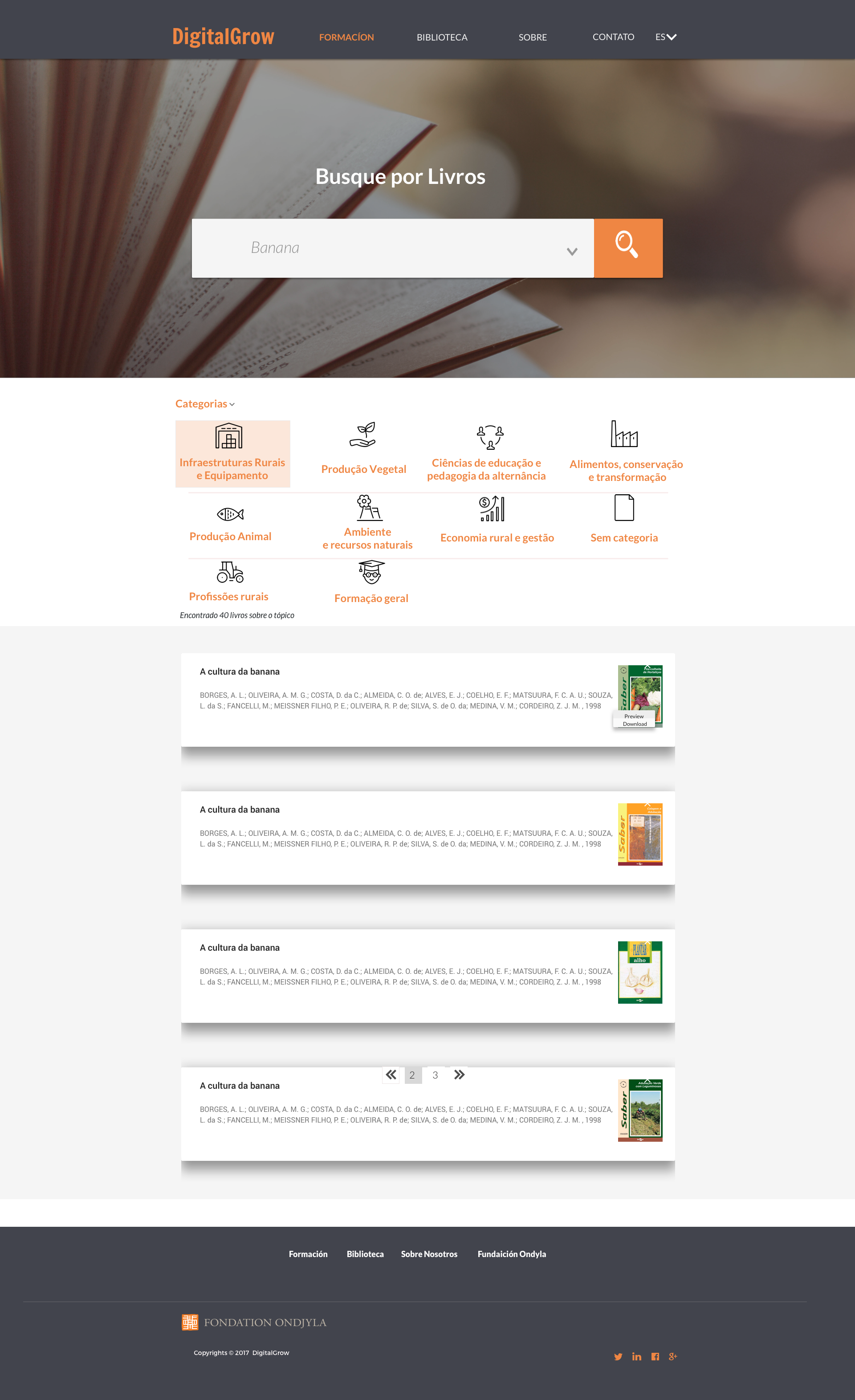 Once the user click on a book, he/she should preview the preface and be able to download.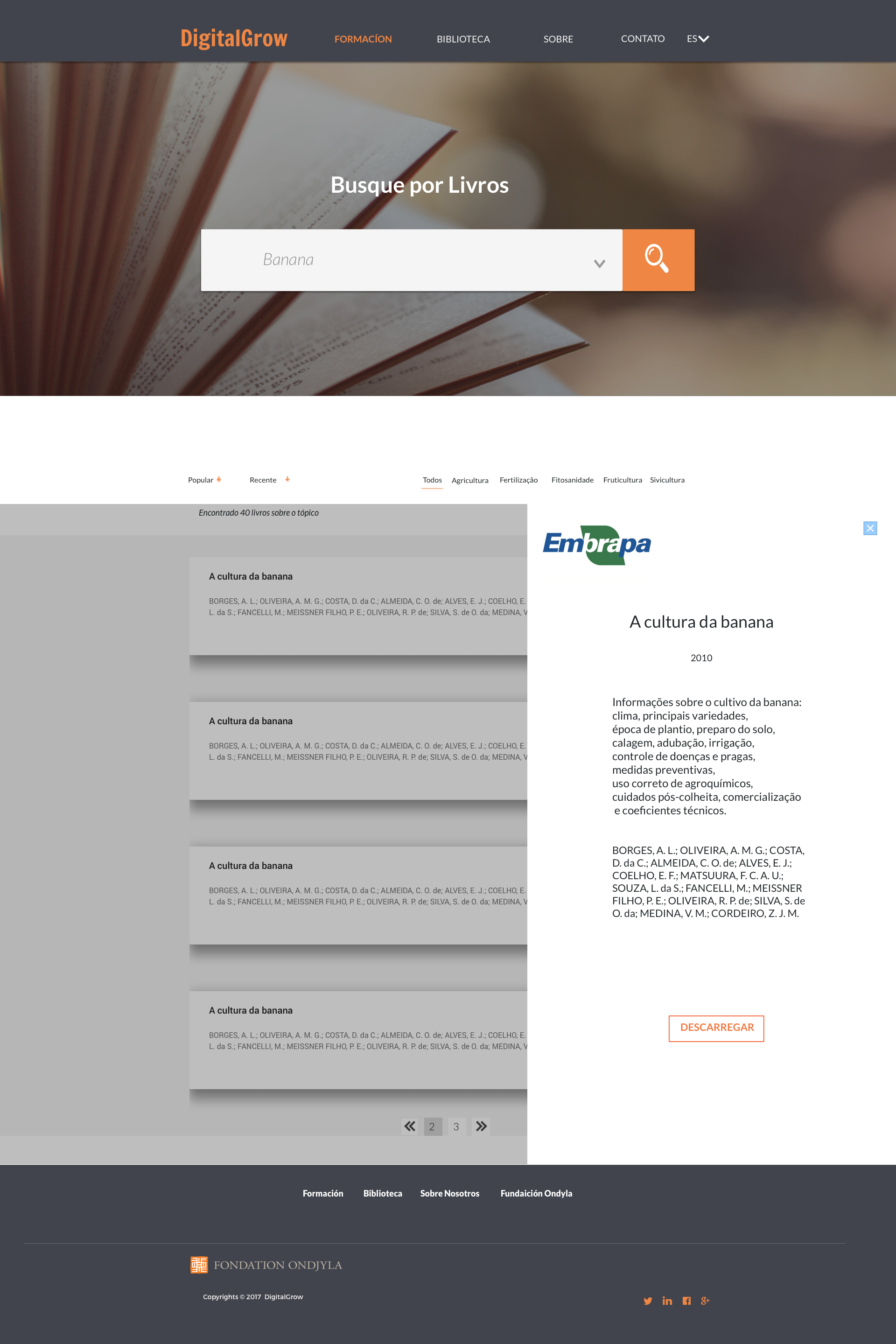 Mobile Version
The mobile version had its UI adapted however it had the same functionalities of the main website because it was responsive.
DigitalGrow new redesign has a now a consistent UX and perfectly aligned with their educational strategy. From the Mobile version to the actual course screens, you can clearly see the CTA's to look for books and courses. The user can easily pick his language of preference as well.
DigitalGrow pain points which were a non responsive/mobile website were resolved, and navigational snags like reducing the number of clicks to find a book or a course were solved.
To access the new, redesigned website of DigitalGrow, click
here
.