Other apps can tell you what the ingredients are in a product and then you have to figure out if that product is good for you, but the unique slant our app has is that it tells you whether to buy the product or not. When you first open the app you have to complete a profile with your dietary needs, for instance: Diabetic, Celiac, Vegetarian, Vegan, Gluten free or Dairy free. Or you can specify foods you or someone you care for have to avoid. After that all you do is scan products when shopping, red means no, orange maybe and green yes. It can be adjusted for people who are colorblind to numeric or a simple N for no,Y for yes or M for maybe. We conducted research consisting of questionnaires and interviews, this validated that there was a need for this app, so we decided to build on this idea and implement our ideas into a concept that would work in the real world.
Scenario 1
Best4U

Maria Murphy is out shopping with her daughter. She knows the foods she wants to buy and has checked them before, so she knows which are suitable. Maria has her grocery list on her phone so she has it in her hand. Her daughter is pestering her to buy a new product, saying the girl in school who also is coeliac brings it in. Eventually Maria scans the product and gets the green light, she now knows it is safe. Now the decision is does she actually want to buy it. Her daughter has been bold today so she informs the child that the computer says no.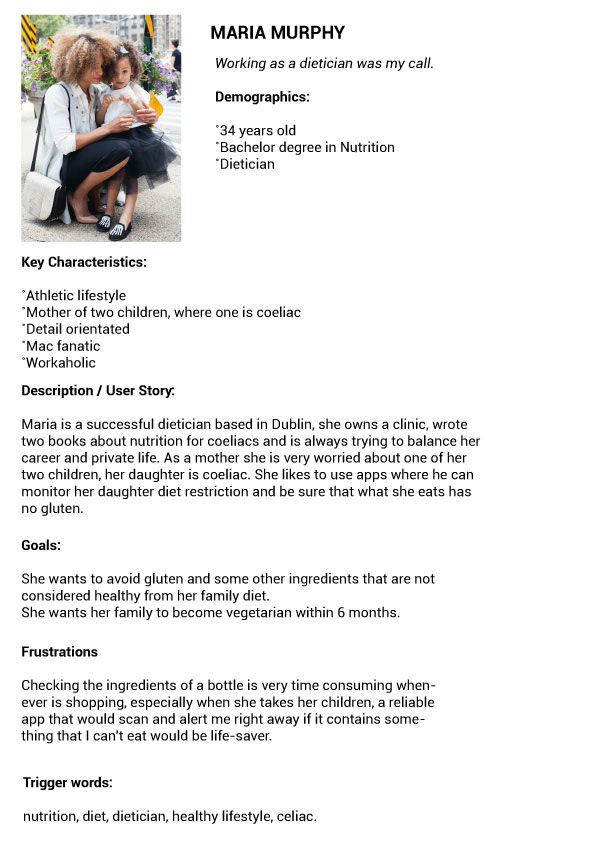 Scenario 2
Best4U know your food app

David Franklin has arrived at the shop with his list. He is diabetic and has set up the app to give green and red lights based on sugar content. As normal he has his phone out because he keeps his grocery list online, he proceeds to do his normal shop, he knows the products he normally buys and does not need to check them. But supermarkets are constantly adding new product or updating old ones. David Franklin being an adventurous foodie is always trying new products so he checks each new brand before deciding if he wants to purchase. Once finished he knows the products will not adversely impact on his sugar levels if he eats them using the the correct portion size.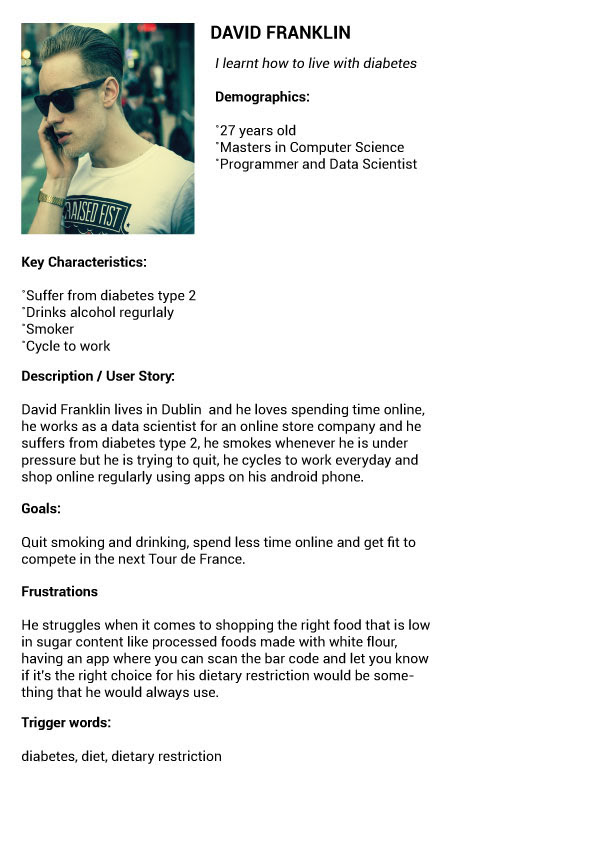 The heart of our product is the user. The Best4U app is designed to be simple. It does not do a lot, but what it does, it does well. The first use case diagram is for the initial version of the app. We had a requirement to share products with social media, it was decided that this would be done in a later version, but the use case was added in the second diagram. We again reviewed the use cases and added the support cases, these can be seen in the third use case diagram.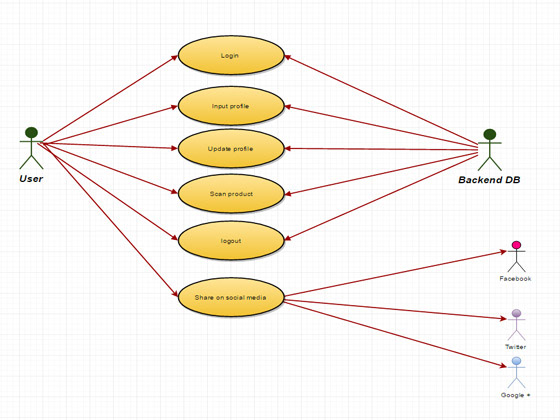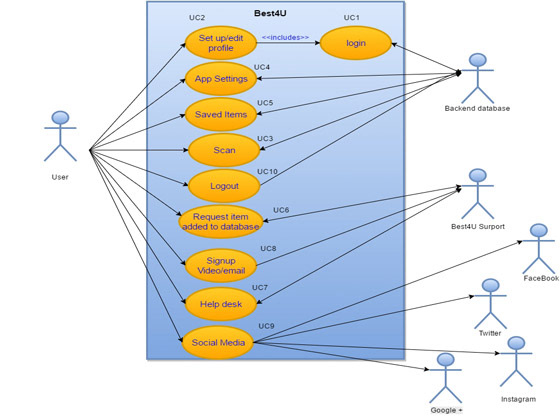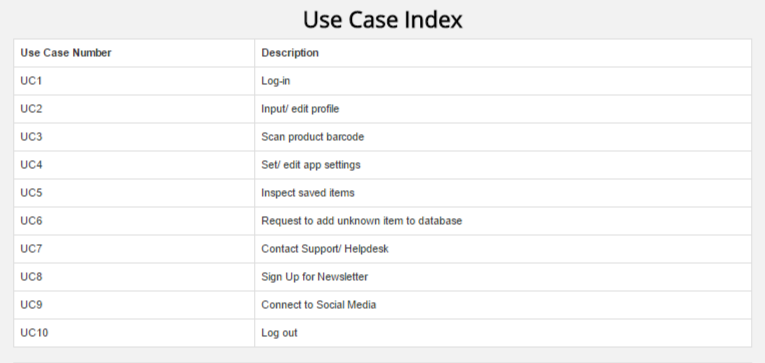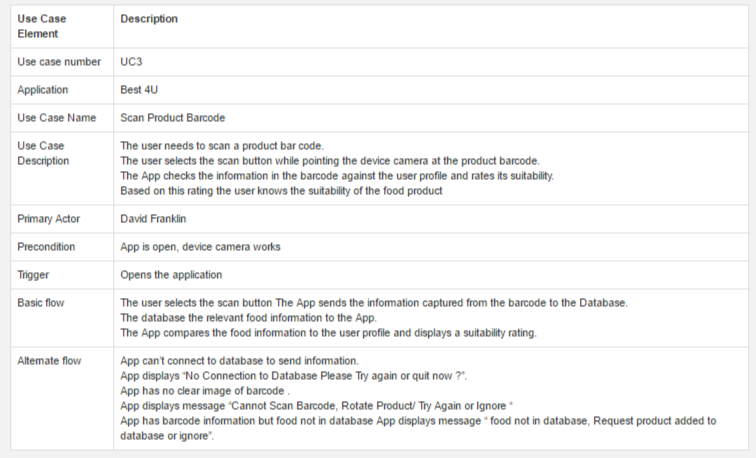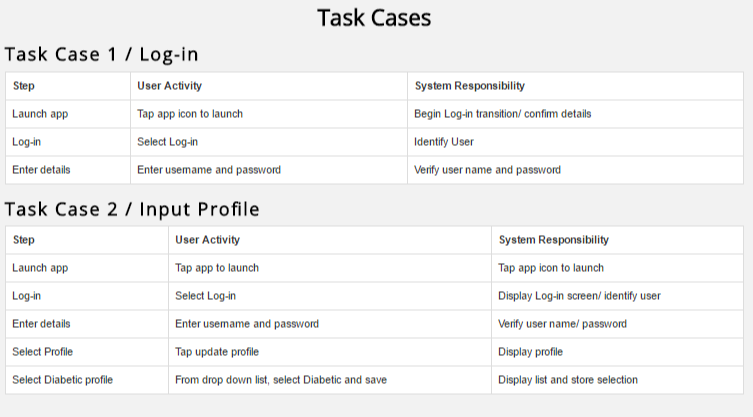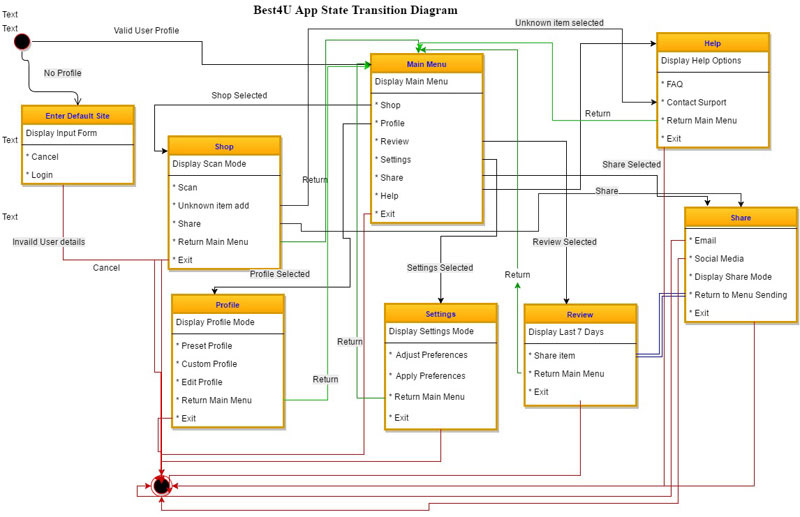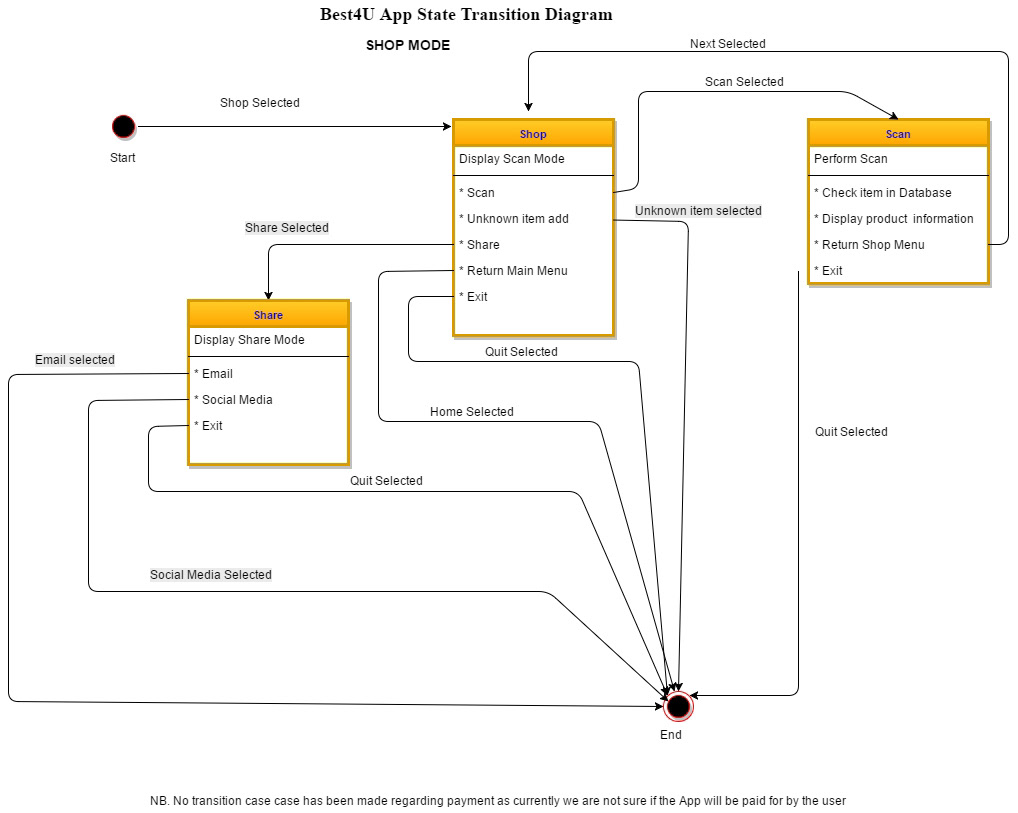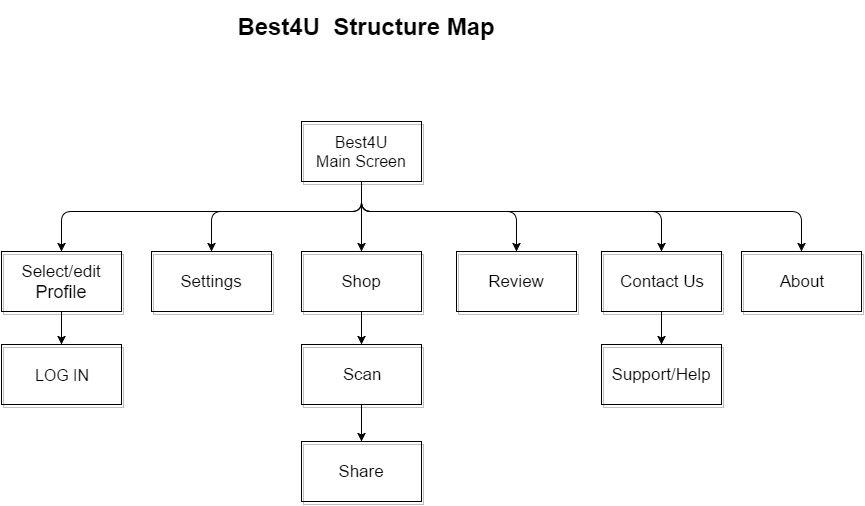 WIREFRAME FOR A LARGER SCREEN
Fully responsive high fidelity mock-up.