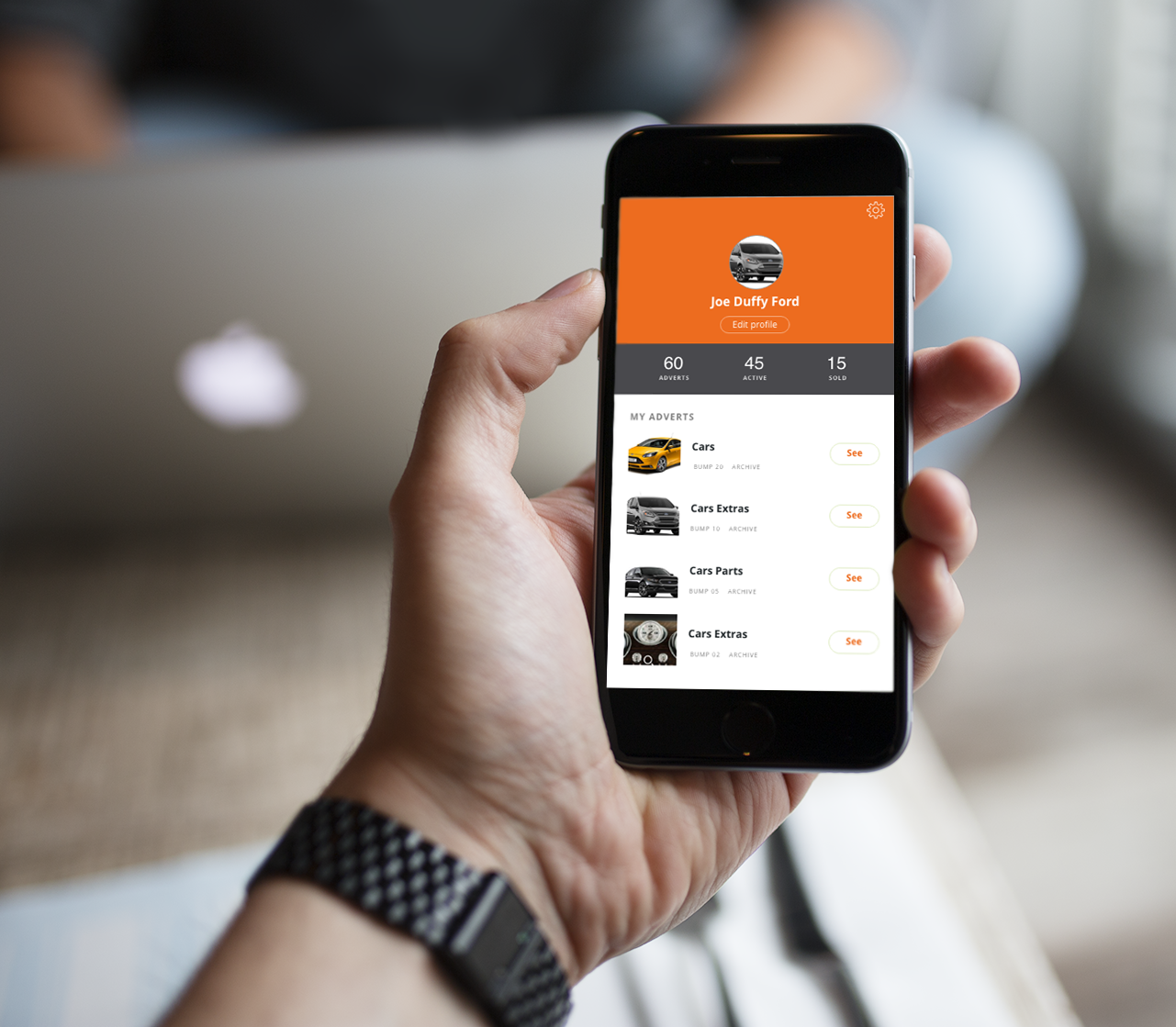 "do as little as you can to validate your ideas."
OBJECTIVE OF THE CHALLENGE
Define a solution that helps users to manage their motor adverts in bulk whenever they want to:
Put an advert on spotlight;
Bump an advert;
Withdraw an advert;
Remove an advert;

UNDERSTANDING DONEDEAL.IE AS A COMPANY - RESEARCH
I focused on taking a deeper look at DoneDeal.ie, I downloaded the mobile app and saved some screenshots, I downloaded
case studies
and
research papers
.
PERSONA
I developed a user persona to better understand the target users of Donedeal .ie's mobile app (it wasn't based on a user testing due to time constraints but it was based on the reference material ). This process helped me get into the mindset of the users, thinking in terms of their contexts, needs, and goals.